Only 3 more months until the only words you'll be hearing all day will be in Gungan. If you and your 2 best friends haven't decided which of you is going to be Jar Jar, Captain Tarpals, or Boss Nass, you better start figuring it out now!
It's Mother's Day! And what do mothers love more than even their own children? Why Jar Jar Binks of course! So we've put together a number of Jar Jar Binks related Mother's Day ecards which you can send to the person who gave birth to you or any other mothers in your life.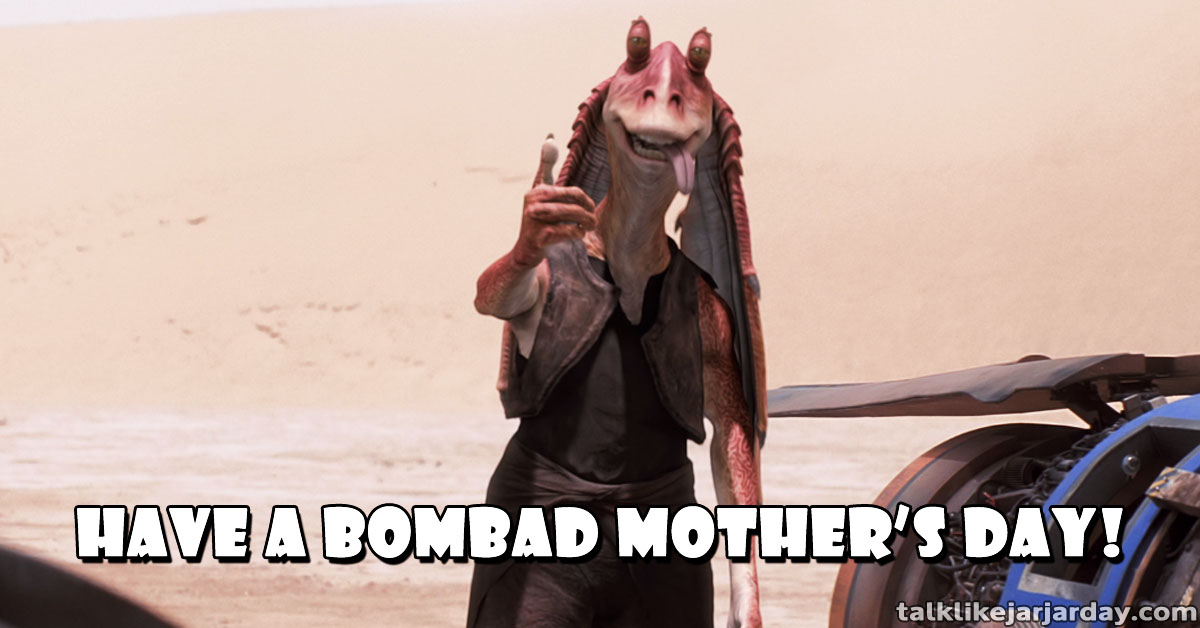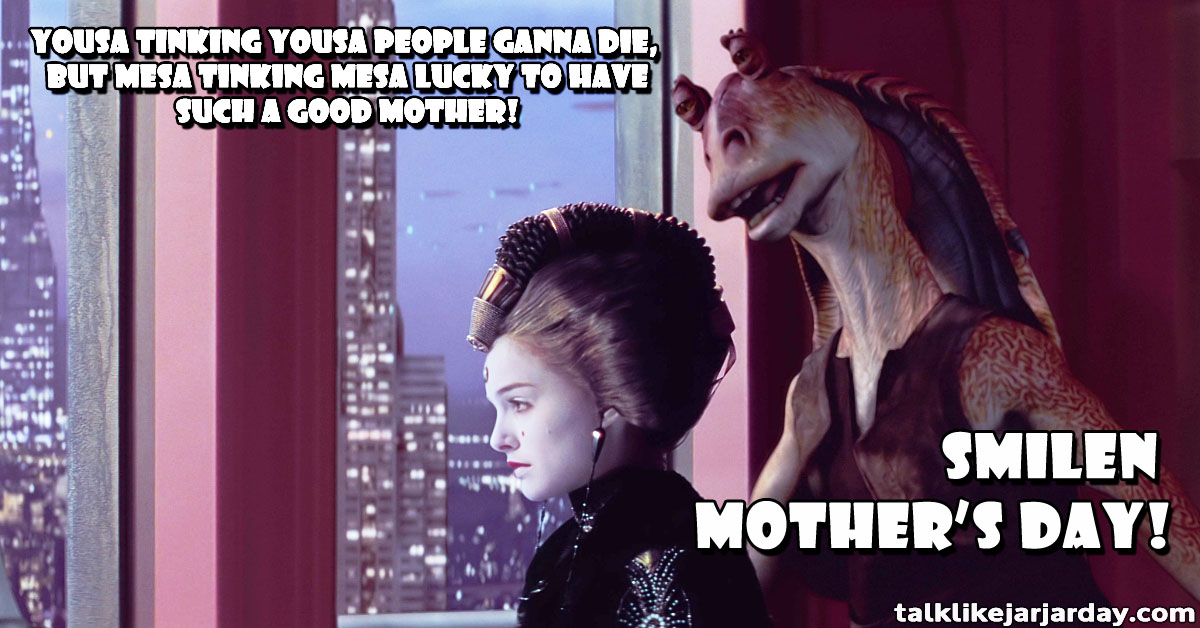 Yousa welcome. Have an enjoyable Mother's Day everyone!
Continuing our series of haiku written with Jar Jar Binks in mind, here's a brand new haiku.
Details

Written by

International Talk Like Jar Jar Binks Day

Hits: 2009
100 more days until International Talk Like Jar Jar Binks Day! If yousa weren't excited before, yousa definitely should be now.