We've been making updates to the Go Gungan Translator for Chrome since we first released it last week. Right now the current version is 1.6. If you haven't yet, please check it out.  It's still a work in progress so if you see any issues, or have any suggestions for improvements, let us know.
Today is National Best Friend Day!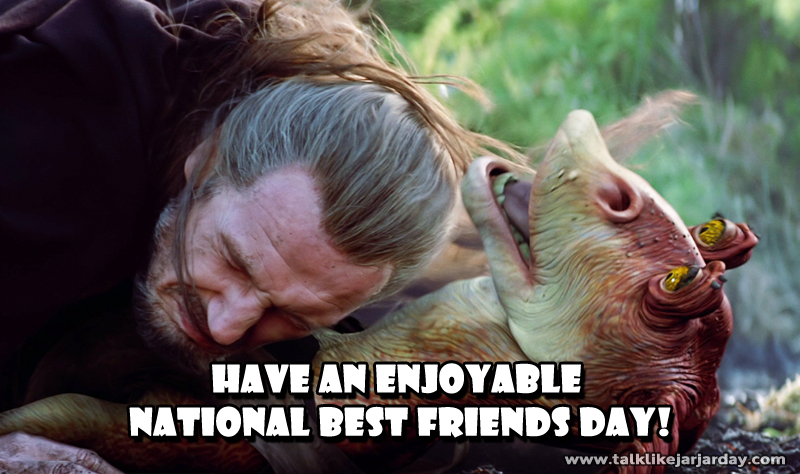 Earlier in the year we ran a poll asking who you all thought Jar Jar's best friend is. The poll is still ongoing, but right now Sheev Palpatine is in the lead with a narrow 33% of the vote. I'm not sure that the movies support Jar Jar and Palpatine being particularly close, but if you believe in the Darth Jar Jar theory, maybe they are. The poll is still ongoing so you can add your vote if you haven't already. 
It's likely that you know someone who is going to or has recently graduated from something. Kindergarten, High School, College, Dental school, whatever. So we've made some Jar jar themed graduation E-cards for you to send to these special people in your life, so you can demonstrate to them just how proud you are of their accomplishment!