That's right! Only 2 more months until everybody's favorite new Star Wars holiday! How will you be spending it?
It's Father's Day! And you know what your dad wants more than a new tie or an ashtray that you made at school? Jar Jar Binks E-cards! So be a good son or daughter and send one to your dad!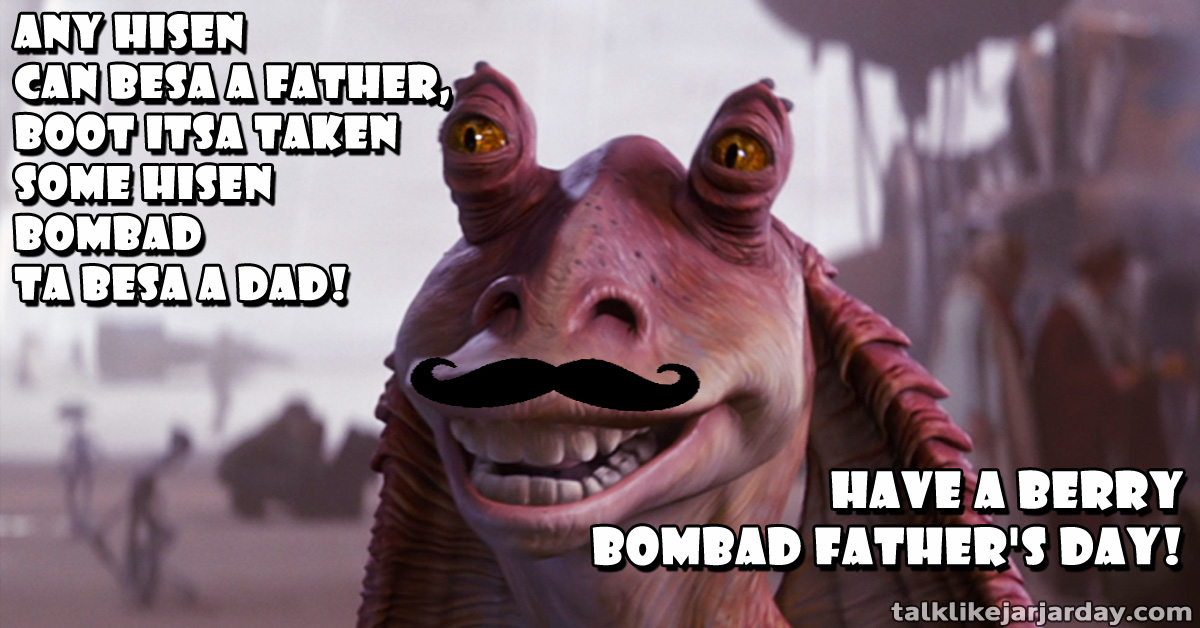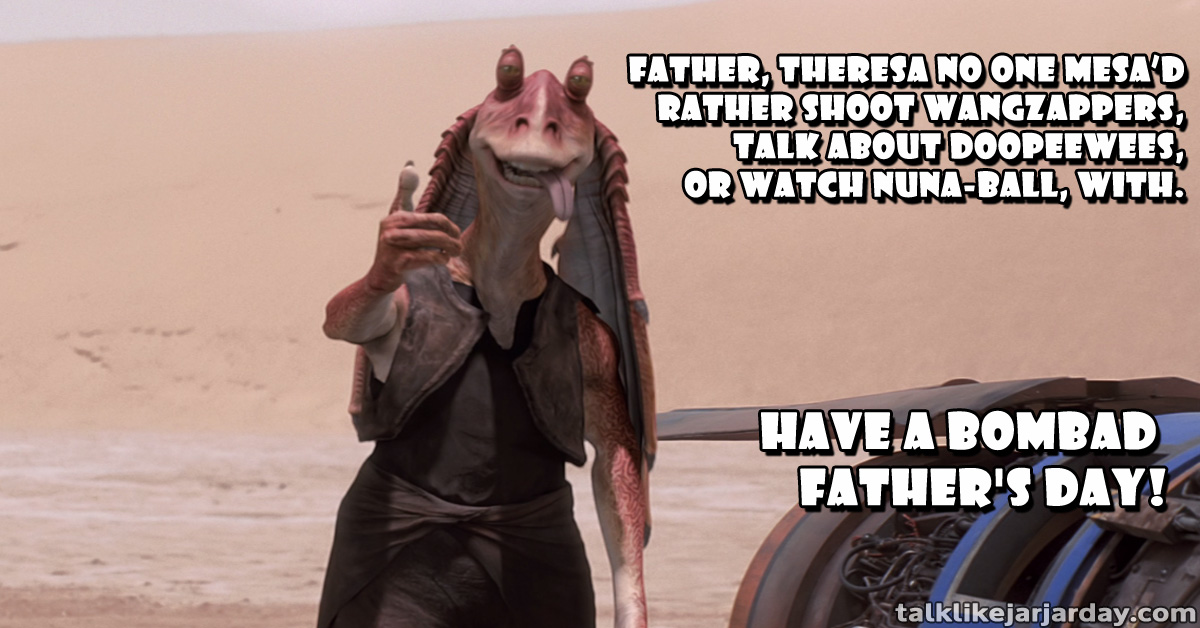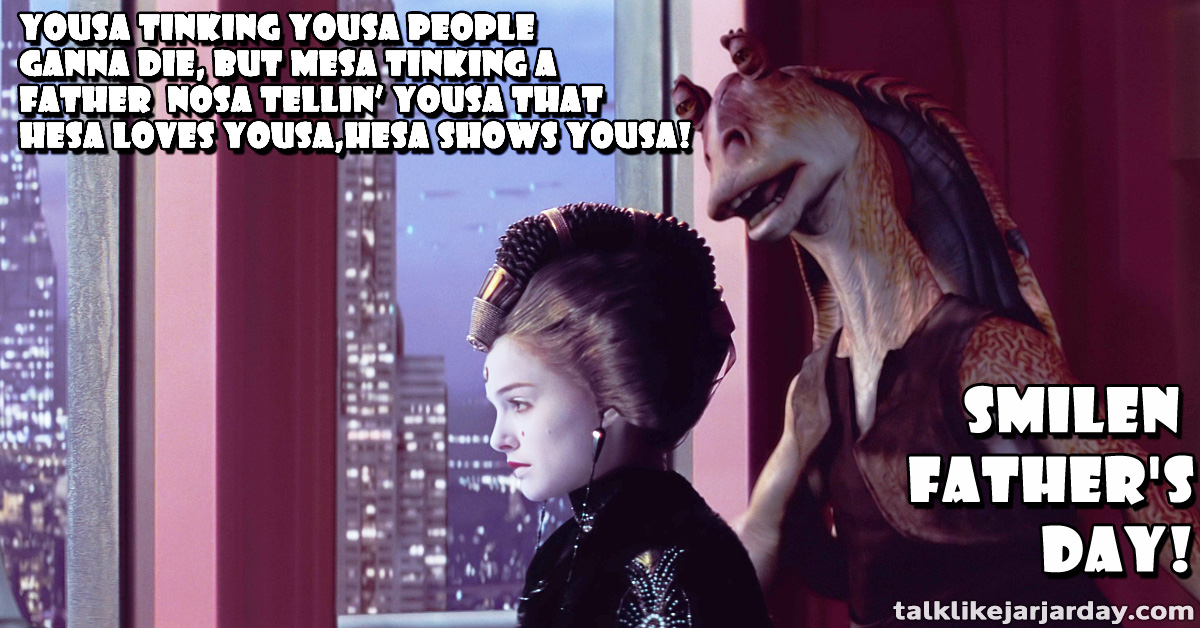 Yousa welcome. And have a smilen Father's Day gang!
Here's our latest Jar Jar themed Haiku. Enjoy!
Details

Written by

International Talk Like Jar Jar Binks Day

Hits: 654
It's Flag Day! Maybe this isn't the most popular holiday but that doesn't mean your friends and loved ones don't want a Gungan themed Flag Day ecard. So why don't you send them this one?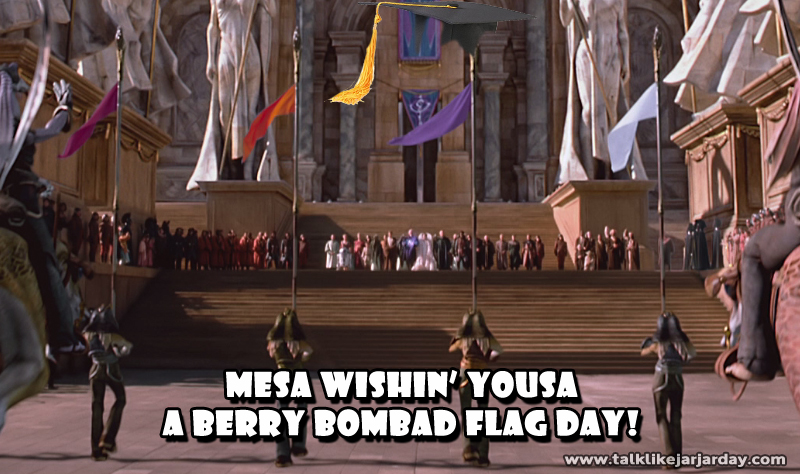 Happy Flag Day, palos.