Continuing our investigation into how things would have been different if Luke Skywalker was raised by Jar Jar Binks instead of Owen Lars, here's what Luke might have said after Obi-Wan Jedi mind tricked the stormtroopers in Mos Eisley. Instead of saying  "I can't understand how we got by those troops. I thought we were dead." he might have said "Mesa nosa understandin' how wesa gettin' by dose troops. Mesa tinkin' wesa ganna die!"
Only 3 more months until the only words you'll be hearing all day will be in Gungan. If you and your 2 best friends haven't decided which of you is going to be Jar Jar, Captain Tarpals, or Boss Nass, you better start figuring it out now!
It's Mother's Day! And what do mothers love more than even their own children? Why Jar Jar Binks of course! So we've put together a number of Jar Jar Binks related Mother's Day ecards which you can send to the person who gave birth to you or any other mothers in your life.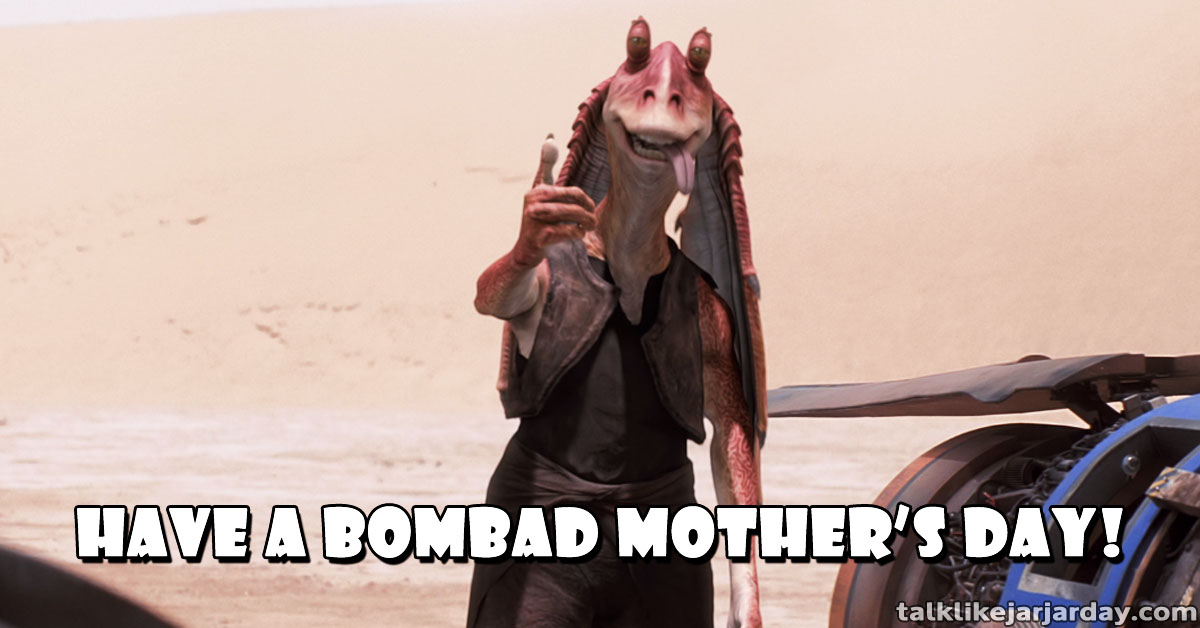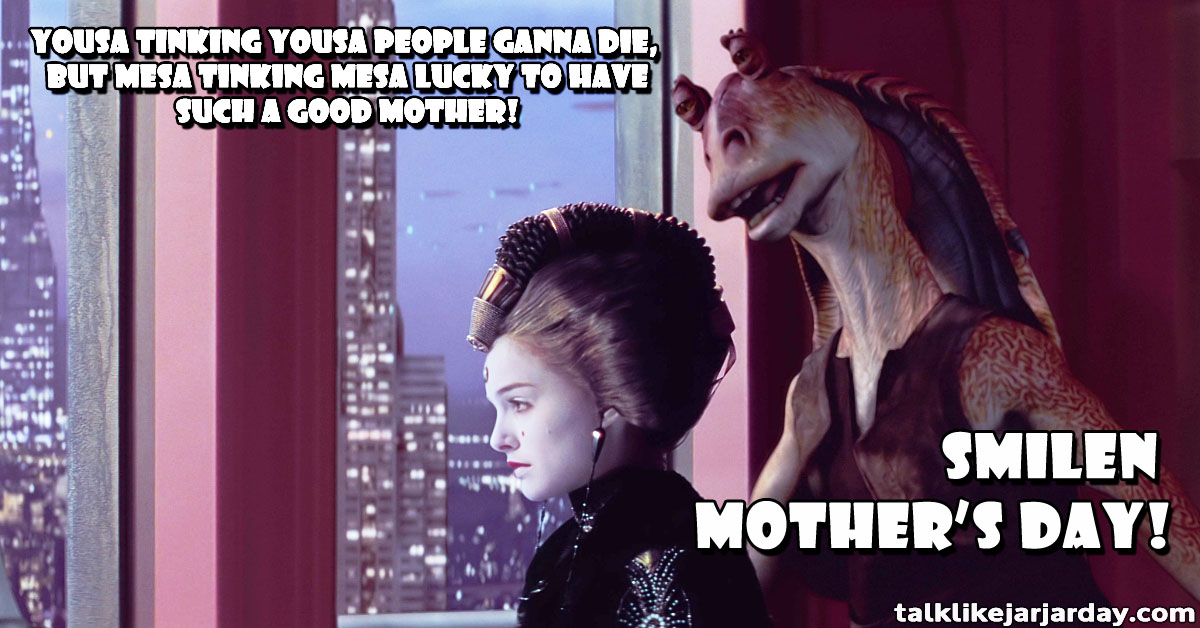 Yousa welcome. Have an enjoyable Mother's Day everyone!
Continuing our series of haiku written with Jar Jar Binks in mind, here's a brand new haiku.
Details

Written by

International Talk Like Jar Jar Binks Day

Hits: 568