FanWraps, a company that specializes in automotive accessories, collectibles, housewares, electronic accessories, and more, recently released a bombadJar Jar Binks Window decal. 
The decal, which features a drawing of the lovable Gungan, and the words "Exsqueeze Me!", is available, as of the time of this writing, for a reasonable $8.99.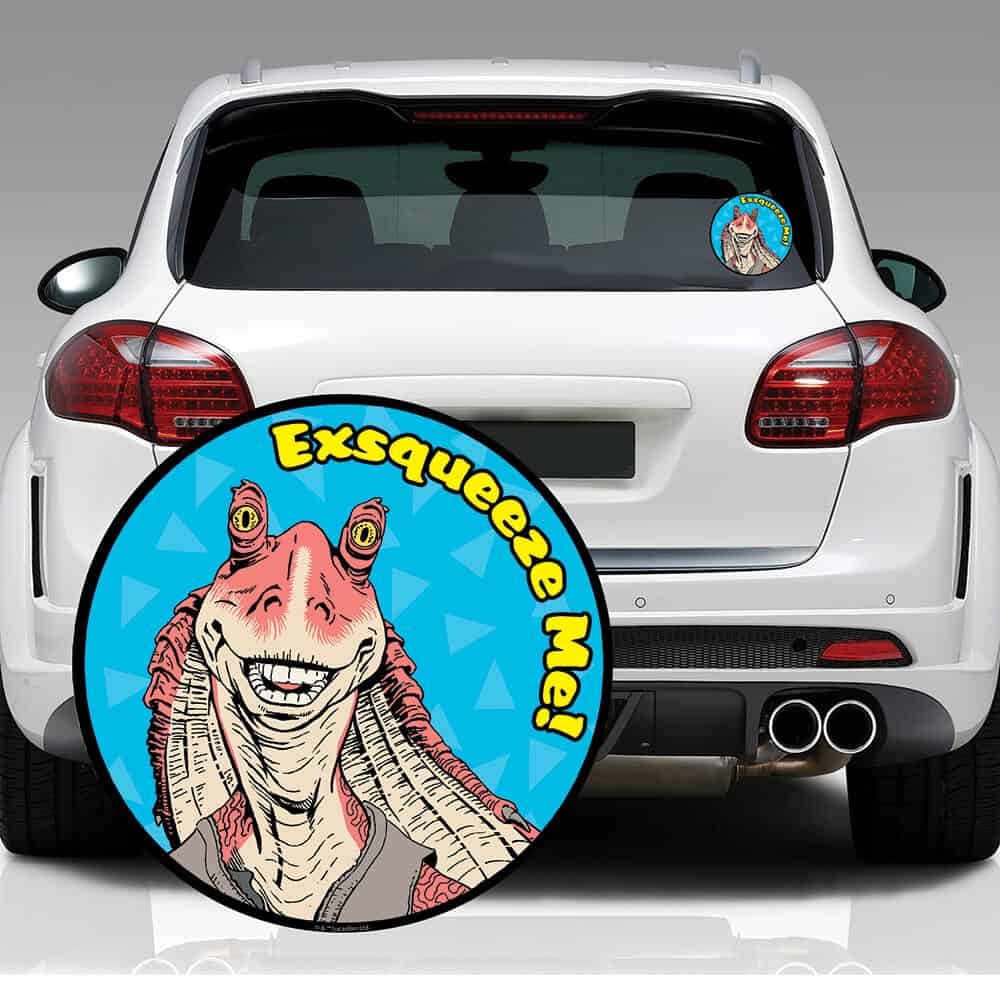 This is the first Jar Jar Binks item that FanWraps has made available for purchase, but if this sells well, they may create more. So if you want to show your love for Jar Jar, make sure to pick one up.