It's Easter, and we here at the official International Talk Like Jar Jar Binks Day website want to wish you all a berry hoppy one!
We've put together a couple of Easter related Jar Jar Binks ecards which you can send to your friends and loved ones, to show them how much you care.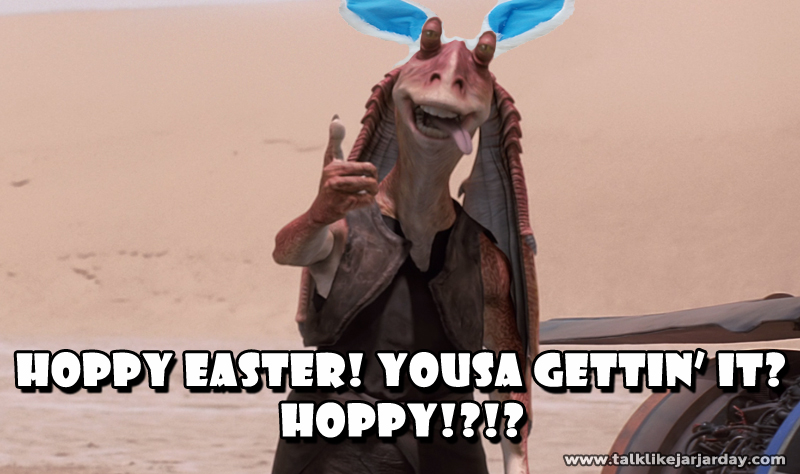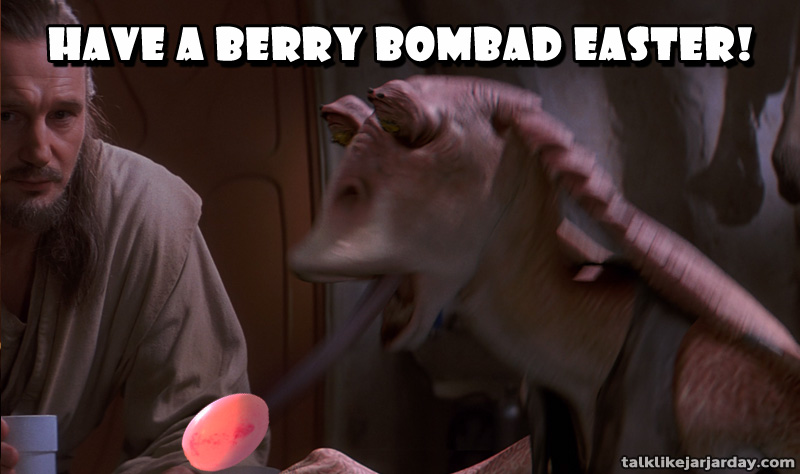 Have a bombad holiday everyone!